Questions to Ask When Planning An Event?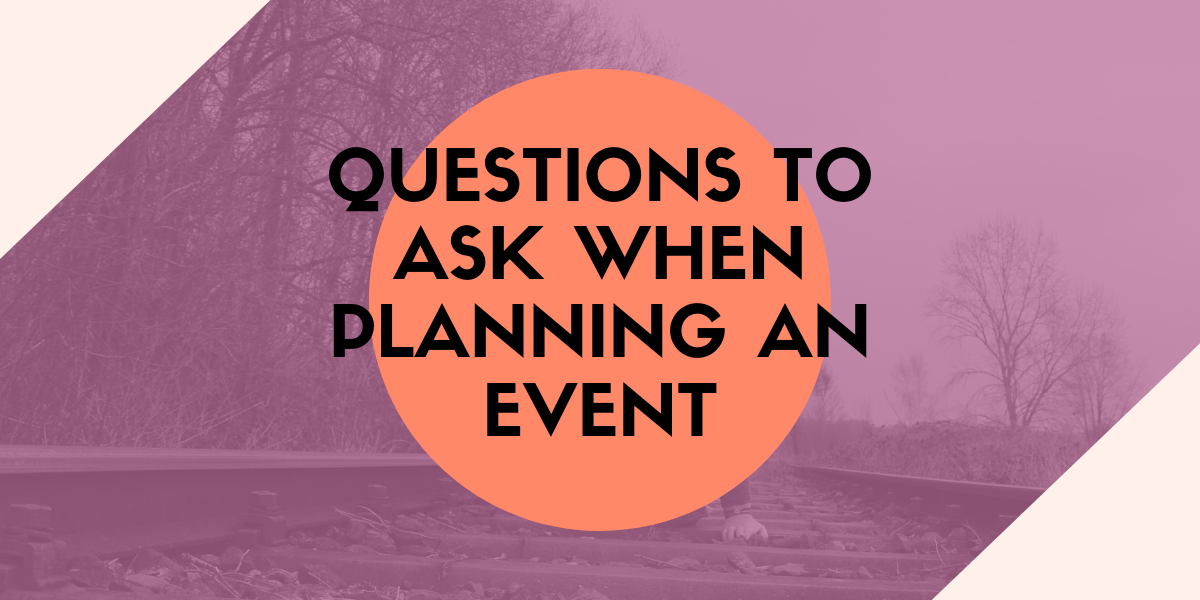 What's more important than the venue itself when you're planning an event? The communication and transparency between you and your planner, of course! There are so many aspects and moving sectors to planning an event (furniture, rentals, lighting, audio equipment, security, food, entertainment, etc.) it is absolutely vital for both of you to consistently be on the same page.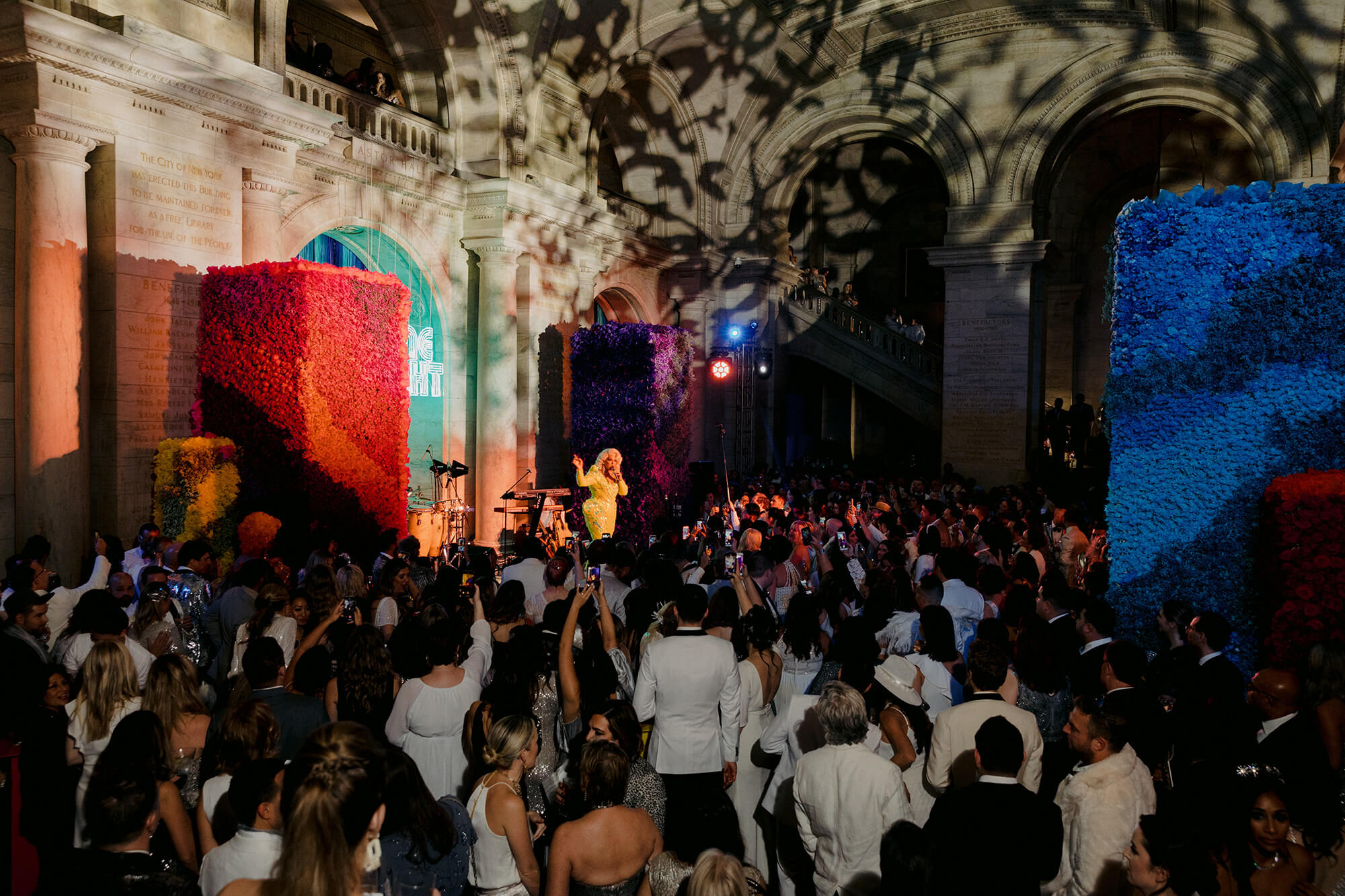 If this fails to happen in the process of event planning, you will most likely run into unexpected problems that will arise and result in a falling domino effect, dwindling the guests experience or making the client pay way over budget because of discrepancies and failed communication. Poor communication can result in a bad reputation for the venue, an unhappy client, bad word of mouth (domino effect again) and the loss of a recurring client- which you DON'T want to happen.
If you're an event planner, or event production specialist, or just someone who is planning an event, look no further. You're looking to expand your dialogue with your planner/client but unsure of where to begin? Visual Comet has you covered with our fully comprehensive list of all and any questions you'll need to ask throughout the process of your event contract. The "who, what, where, how, when, why" of it all is a given, but as a planner, many questions and concerns will arise in the process- some of which may even take the professional off guard.
Breaking Down the Cost of Event Planning
Does the deposit have to be paid in cash, check, or does the event need to be paid in full? If so, by which date(s)?

Is the deposit refundable?

Is there a payment plan?

Can you please specify all fees- including tip, service, cleaning, deliveries, and waste management?

What are the details and rules in regards to last-minute cancellations or emergencies for other events you've done in the past?

Is event insurance offered or required?

Is there a valet?

Is branding optional with the addition of a fee?

If you spend a certain amount, does the venue give back in any way? If so, how?
Production
Taking care of the nooks and crannies that you would never expect from a venue is another responsibility you take on when planning an event. From permits, to electrical accessibility and usage, to the music, these are all things that aren't necessarily "fun," but definitely important and require undivided attention. You'll want to make sure you have all of these things covered:
Who is my main contact pre-event, on-site, and post?

Is there a template or checklist you can provide me with?

What time is set up and what time is breakdown?

Is there a specific list of vendors in which you work with? Are they trusting and reliable? Can you provide photos and videos of previous work?

Is staffing included in this cost?

Can larger and heavier items be shipped to the venue prior to the event date and have a place to be stored safely?

Are permits required for things like use of machinery or other custom services?

Is there a specific lot where employees and staff need to park and is it free?

What time does music need to be shut off? Are there laws for this?

Is there going to be any construction on the venue grounds or in the outlying area? Are there any renovations going on during the time of the event?

Can I use your company's logo on our stationery we hire you for?

Can we schedule walkthroughs before the event?

Do you recycle?

How many electrical outlets are provided in the service? Do we need to bring extra cables and power chords?

What is the lost and found policy at this venue?

Is there Wi-Fi? Can we put it on our invites?
Decorations and Design
Here comes the fun stuff. Décor and design heightens your aesthetic experience and sets the tone for you and your guests. It even sets you apart from other events that you and your guests have attended or will be attending in the near future. Be sure to understand and take advantage of the space you've been given. Ask these questions:
How big is the dance floor? Can you provide an entire layout of the floor? How big is a dance floor for an event my size?

What are the dimensions of the room(s)?

How tall is the ceiling?

Are there windows, balconies, or special views?

Is furniture included in the service? Or do we need to contract with a vendor?

Is there additional furniture available thats customizable to our theme?

Are there any kinds of decorations that are banned from this venue?

Are signage and placement opportunities banned?

Is the entrance to the venue private or public?

Can you please send me an a/v menu and a list of all audio and visual services?

Do you offer LED lighting?

Is there a registration stand?

Is there going to be press coverage? If so, can we create a space where the green screen/backdrops are appropriate and aesthetically pleasing?

Can I hang things from the ceiling and bring large centerpieces?

Can I make this room as unique as possible?
Food & Beverage
Do you offer in-house catering?

Is there an open bar?

What's the food and beverage person minimum?

What Is the gratuity and tax?

Are food trucks permitted?

Is there going to be a Venetian hour?

Are the bartenders licensed?

Does this venue have a liquor license?

Are there any food allergies or restrictions?

Is the kitchen on-site clean and able to work an event? Is there enough space for the number of guests at my party?



This list is Visual Comet approved and certified- making all your event planning dreams and questions to ask when planning an event easy. Stay tuned next week for more fun and refreshing content, thank you for tuning in! Follow us on instagram for more @VisualCometNY