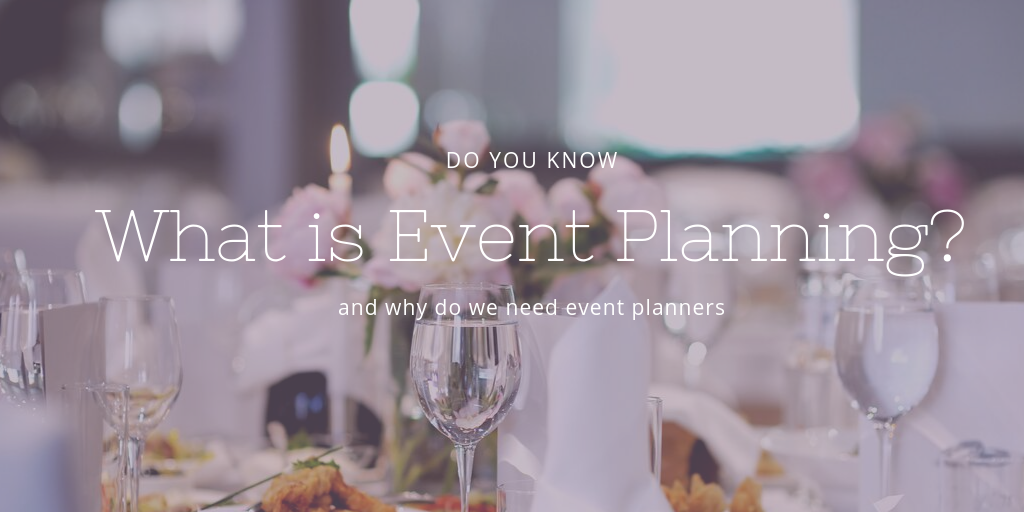 Event planning and event planners are essential in all sectors of life. From celebrations, to milestones, to those "just because" events you want to host, we are the specialists behind creating a custom, fun, and meaningful experience for you, your family, and loved ones!
Event planning companies exist solely to make your life easier, to be the creative force behind your vision, and create long lasting memories for a client. By helping clients craft unique and long lasting experiences for guests, you also engage your audience to appreciate, converse, and be a part of the creative vision, audio and visual, and custom pieces event planning companies make for clients. Events are happening all around you, all the time, no matter the time or place. From Girl Scouts holding local table stands, to 500+ guests at a 5 star resort, there is always something happening in someone's life. Behind every final product are event planners and management specialists working hard to create a one-of-a-kind event for your needs.
Living in the Northeast comes with the speed and "keeping up" attitude stemming from NYC's vibrant lifestyle. That's why event production is, and has been on the forefront of successful wedding receptions, special occasions, and business and social events. Event planning, in simpler words, is the concept of creating a project, managing that project, and developing both large and small-scale events such as ceremonies, weddings, formal events, concerts, conventions, and even festivals, which have been on the rise in the past decade. When you find yourself trying to plan an event in the NYC Metropolitan area, you can expect for event companies to provide over-the-top services. After all, we are the capital of the world!
How to Create an Event Budget for Yourself
Knowing Your Budget and Understanding Pricing
Money. The bearer of bad and good news. Establishing a set budget for an event can become confusing, especially if it is the first event you are planning. You may be unsure of how much flower arrangements cost, the median price per plate, the decor, add-ons, so on and so forth. However, setting an event budget is crucial, and both the client and the event planning company need to be on the same page to ensure the money is distributed evenly amongst all the different departments. Determining your budget should be the first thing you discuss as a client with your event planners. Deciding on the venue, the food, the entertainment, and add-on fixtures are going to be on the more expensive side. There is more to budget for than you may think. Setting aside (x) amount of dollars for the unknown can benefit you greatly. You can look up extra tips on creating a budget here. Also, reaching out to local businesses and vendors that can potentially sponsor your event will benefit you financially, and help that sponsor gain marketing and ad exposure! For corporate events, you want to continuously make notes of where your money is being spent, so you can track your ROI to see how things are going.
How To Promote Your Event
From paid sponsorships, social media advertisements, billboards and multi-level marketing tactics, event promotion takes many forms. All going back to your budget, the amount of media and marketing exposure you will be able to gain from your event is dependent upon the amount of money you can put into your event. Events come full circle- with no attendees, there are no events. With no demand, venues cannot hold events. There are many websites and software on the web that are free and accessible to the public, offering free templates and tips for your event expectations and how to successfully promote your event/product. The key point to a successful event promo is to start as early as you find out you are hosting an event. The sooner, the better, as cliche as that may sound. Time is of the essence, and utilizing the timeline between day 1 and the finished product are crucial.
Meetings, Conferences, and Trade Shows- Corporate Events
Trade Shows & Conferences
Whether you are a start-up company that is less than one year old, or a household name that's been around for years, companies are always trying to bring on new forms of networking, expand their business, and profit through face-to-face networking. Trade Show Expos and Corporate Conferences are the driving force behind successful networking. Vendors and local companies are able to showcase their product, while the attendees can engage in good conversation, a good atmosphere, and new business ventures.
Trade Shows are networking events that event planning companies produce and plan: from floor exhibits, to booth planning, managing and facilitating the assembling and dismantling of all audio/visual equipment, the list goes on and on… However, they are proven to be one of the most effective and efficient ways of networking and helping your business gain credible exposure. One of the most famous convention centers in the tri-state area is the Jacob Javits Convention Center, located on 42nd Street in Manhattan, New York City. Hosting a venue at a place like JJCC has the potential to expand your business and make you profitable in ways you never thought imaginable for your company.
Weddings/Sweet 16's/Mitzvahs - Social Events & Milestones
I like to call these kinds of events social events. People are always getting married, celebrating cultural milestones in their life, and celebrating special birthdays! People always have some sort of social celebration to look forward to. Social events are able to impress guests, wow them, and potentially bring in new clients for their future events, making the event planning process come full circle for both hosts, attendees, and event companies. Everyone wins!
Weddings
Your wedding is supposed to be the greatest day of your life. Celebrating love with your soulmate, gathered by loved ones and friends is a day to symbolize the first day of the rest of your life with someone who mirrors your soul. Although that is the root of a wedding celebration, most brides like to bring their visions to the top (rightfully so, duh!) Couples tying the knot are already facing the pressures of invitations and day-to-day obligations; that's why event planners are here to help make your life easy. Throw the mish-mosh at us, and let us handle the rest!
Planning your wedding can take up to a year, and a years worth of planning also means a year of budgeting. Everyone's financial situation is different, and everyone's wedding dreams are different, so budgeting your wedding varies from couple to couple. Personally, I believe that all brides and grooms should splurge on the things they love most for their special day. Whether it be flower arrangements, a state of the art DJ, their favorite band, or a lavish cocktail hour- be sure to communicate with your event planner so we can turn your dreams into a reality.
Sweet 16s & Mitzvahs
Sweet 16's are a pivotal point for a girl approaching her older teen and young adult years. While some girls prefer a more casual lounge venue, other families with heavier cultural influence celebrate large. The one thing about a sweet 16 that always remains is that there is a theme.
You can find some Sweet 16 inspo here!
Mitzvahs indicate the entrance to adulthood and leaping to the next chapter of your life. These celebrations are a blend of both religious and entertaining, making this celebration a night to remember for friends, family and loved ones. Also, you can create your party to be any theme you want!
Wrapping It Up
At the end of your successful event, gift bags and goodies symbolize a sense of thanks to your attendees. Small gifts of cookies, pastries and treats, and even "momento" type gifts make for an awesome gift to send off with your guest. Event planners specialize in decor and props and we are here to help make your day as special as you are. Goodie bags are the best when they are relevant to the parties theme.
Thanks for tuning in with this weeks blog post! Stay tuned for more, and follow us online! @VisualCometNY