How to Start Planning A Wedding?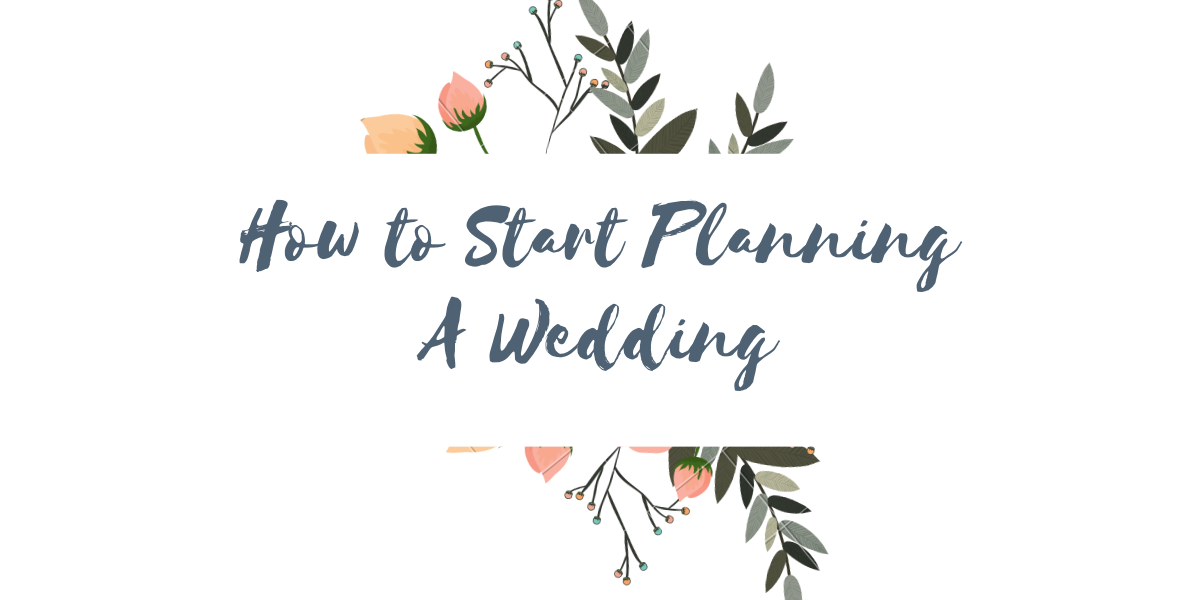 Just got engaged and unsure of where to start planning? Trust me, we get it. Here's Visual Comet's step-by-step guide on how to plan a wedding and keep the stress at a minimum while the fun part of wedding planning remains at maximum.
How to Start Planning a Wedding?
Set a Budget
Ready to go into planning mode? There are many wedding planning tips as a soon-to-be bride that are essential to follow. From budgeting, to deciding on a venue you and your partner love, floral arrangements, seating charts, your color scheme, and so much more. The first and probably most important step in planning your wedding is deciding on a budget. It might not be the most enjoyable part of the process, but it's the first step that really needs to be agreed on. There is no worse feeling than deciding on a venue and realizing later on it's out of your budget range. Sit down with your family and partners family and discuss viable options that will allow you to create the wedding of your dreams. Once this is agreed on, you can divide your expenses by venue, vendors, services, etc. Also
, know that off the bat your budget will be very different if you plan on having a party with 50 guests, or 400 guests. Be aware of what you are paying for and ensure that everyone on your list are people that you 1) want there, and 2) can afford to have there. Don't be discouraged if there are some things you want at your wedding that are out of budget! Look into DIY crafts, make Pinterest boards, call your most creative pal, and seek cheaper options that might be able to knock off some of the heavy lifting.
Plan a Theme and Choose a Venue
Choosing the venue is very important for the bride and groom to both agree on, but also important when thinking of friends and family. Location is very important. If you plan on having a destination wedding, expect elder family relatives or those on a tighter budget to probably not attend your wedding. Traveling somewhere far or somewhere that requires a plane ride may restrict guests for a number of reasons: affordability, accessibility, date confliction. If you plan on staying local, be sure to double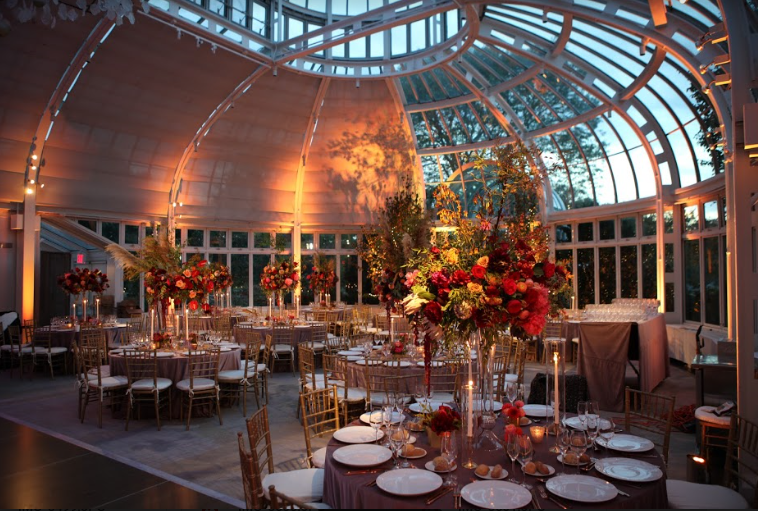 check that the travel for your guests is doable and accessible via car, public transportation, Uber, or a car service you may choose to hire for the people who cannot get around on their own. As most people know, you will need to hire an event planning or event production company to assist you with all the needs at your venue. From the centerpieces, to the décor, to helping you finalize every last detail to bring your theme to life, to the LED lighting and so much more, Visual Comet will have you covered as your one stop shop for all your wedding and bridal needs.
Pick Your Bridal Party and Date
This is one of the most fun parts of wedding planning! Asking your closest friends and relatives to be a part of your special day is one of the most exciting aspects of getting married. Being able to celebrate with those you love makes the day all the better. Event planning companies specialize in creating custom crafts and meaningful mementos for the bride to ask her girls to be part of the bridal party. This is also the same time that you should sit down with friends and families to ask when a good time of the year is to celebrate. Make sure the people closest to you can all attend, especially those in your bridal party. Event production companies can assist you in booking your venue once you have decided on a date, and by then a budget too.
Wedding planning tip: Booking a date can be tedious. Take a mental note that if you have your wedding on a Friday or Saturday, rates are usually higher because of the demand. Take that into accountability when you decide on a budget.
Create a Registry and Wedding Website
When you and your fiancé have the main parts of planning your wedding squared away, you can then create your wedding website on sites like Zola, The Knot, and Wedding Wire. These sites allow you to customize all of your registry needs, partner with brands like Bed Bath and Beyond, The Container Store, and so much more. Feel free to put those "wish list" items on here for your guests to see! Some great ideas for your future home are kitchen appliances, bathroom needs, pantry goods, and bedroom sheets! The website you create can also help you with event planning and organization overall to stay on top of your wedding checklist.
Wedding hashtags are also a new trend that have come about in the last 5 years. These hashtags are used for social media purposes and a way to connect all guests at your event. If your last names rhyme, or if there is something special that brought you two together, those are just some of the ways that people curate their own personalized hashtag.
These websites also give you the option to talk about how your proposal went, how you two met, and so many more fun things! This creates a sense of intimacy and makes your guests engaged (no pun intended!) for your big day!
Planning your wedding is supposed to be FUN, EXCITING, and MEMORABLE. Hire trusting event planning professionals to help you bring your dream wedding to life. Enjoy the ride, don't stress the small things, and remember that the whole celebration is about your love! These are the times in your life that you want to remember forever.